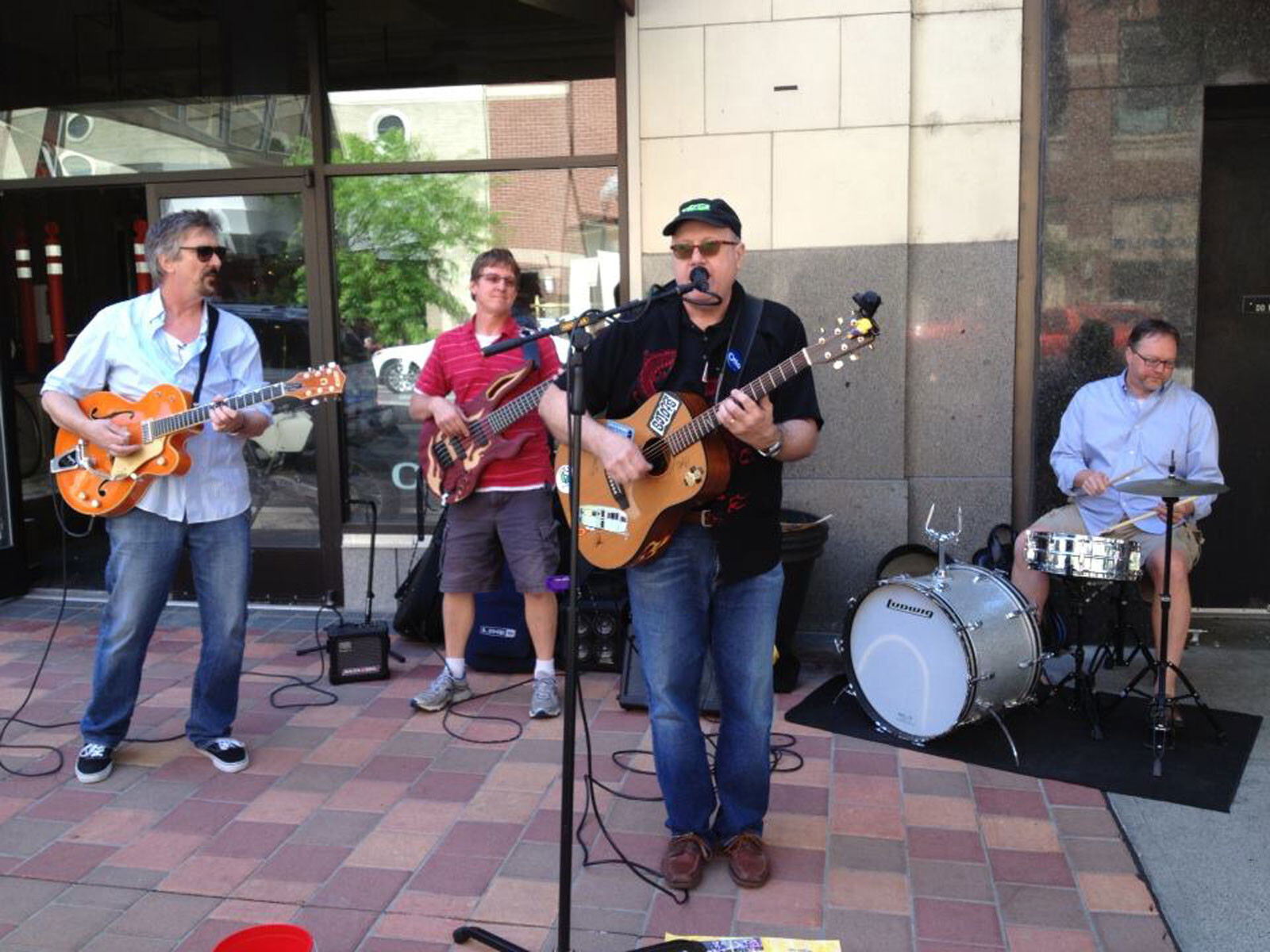 Monday the 4th at 2:15 PM - Clocktower Stage
Meet Trailer Park Girls: Doug Clark (singer/rhythm guitar), Jeff Peterson (bass), Joe Brasch (lead guitar), Daniel Cox (percussion). Celebrating their 20th year, the band formed in 1999 at the suggestion of Peterson, who wanted to stop playing cover tunes and instead perform the original and sometimes satirical pop/rock songs written and sung by Clark. That same year, "Spokane," the band's irreverent take on their hometown became a local favorite that received media attention, some local radio play and popularity on area jukeboxes. "Video Girl," another Clark tune, was aired on the FOX network's "Thirty Seconds to Fame," and was included in the soundtrack of an AMC documentary on a legendary Hollywood talent agent. Over the years, the band has appeared hundreds of times in area clubs, the Spokane Interstate Fair, Northern Quest Casino and music festivals like Pigout in the Park.
Clark, a former newspaper columnist, writes lyric-driven songs with catchy melodies complimented by searing guitar solos from Brasch, a studio guitar ace and three-time guitarist of the year winner from the Inland Empire Blues Society.